Custom Cabinet Planner-V5 (Notion Template) Custom Cabinet Planner-V5 (Notion Template)
Custom Cabinet Planner Instructions
This Notion Template could potentially revolutionize your companies sales and manufacturing performance, and at what the template will cost you, what do you have to lose?
ATTENTION: It will help if you do the following before you purchase the app:
1. Your first step is to create a new FREE Notion Account (at some point you may need to upgrade to a paid plan if you have a large team, or you add enough data to surpass the Free limits, which are pretty huge). If you already have a Notion account, skip to step 5. If not, go to the Notion Website and enter the email address you want to use in the "Enter your email…" box outlined in red in the image below and click the Sign up button.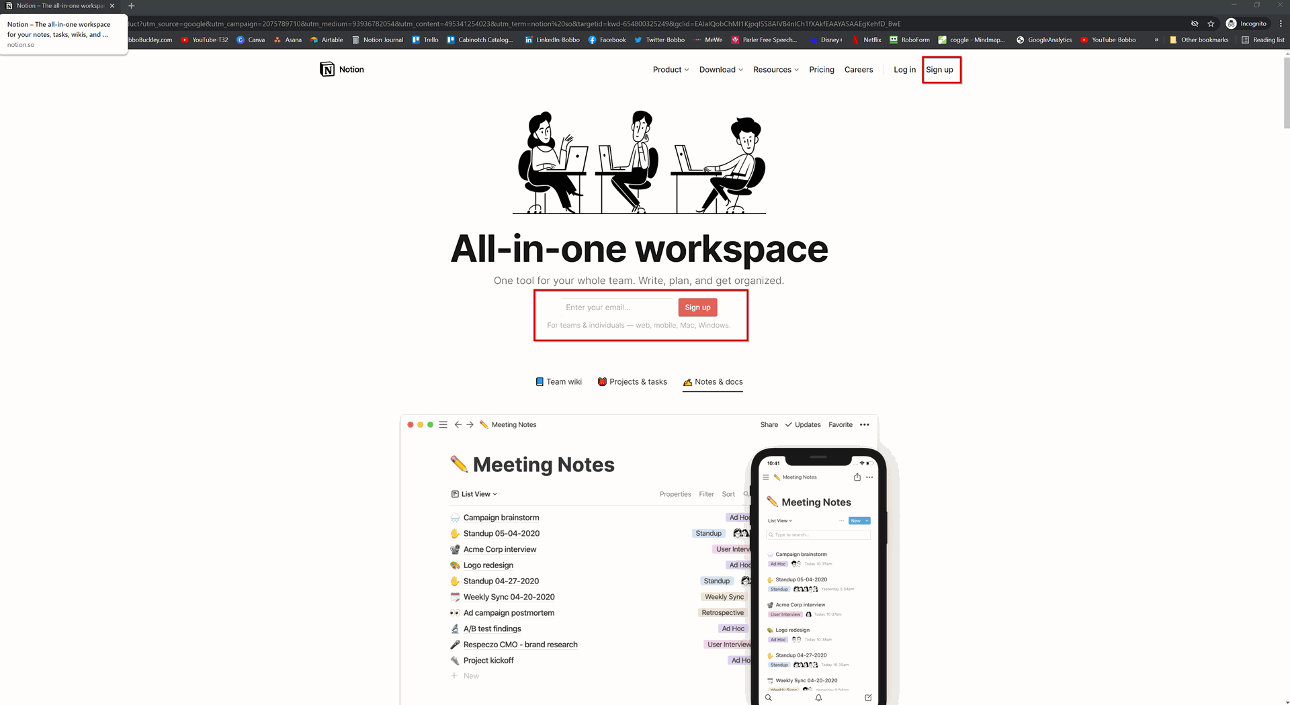 2. You will then get this screen, or something similar with your email address filled in. Click on the 'Continue with email' button. You may or may not get a popup for a signup code, but if you do, check your email and enter the supplied code.

3. You will be asked to enter your information for your account next, then you will be taken to this screen where you choose between 'For myself' or 'With my team'. For the vast majority of users, you will choose For myself, and the Guest feature works fine to invite your team and customers into the app. In a very few cases, where you have a large team, and/or want more security features, you may want to upgrade to a paid account, but I can't think of any reason anyone needs to start with a paid account. So click the radio button in the For myself block, and click Continue.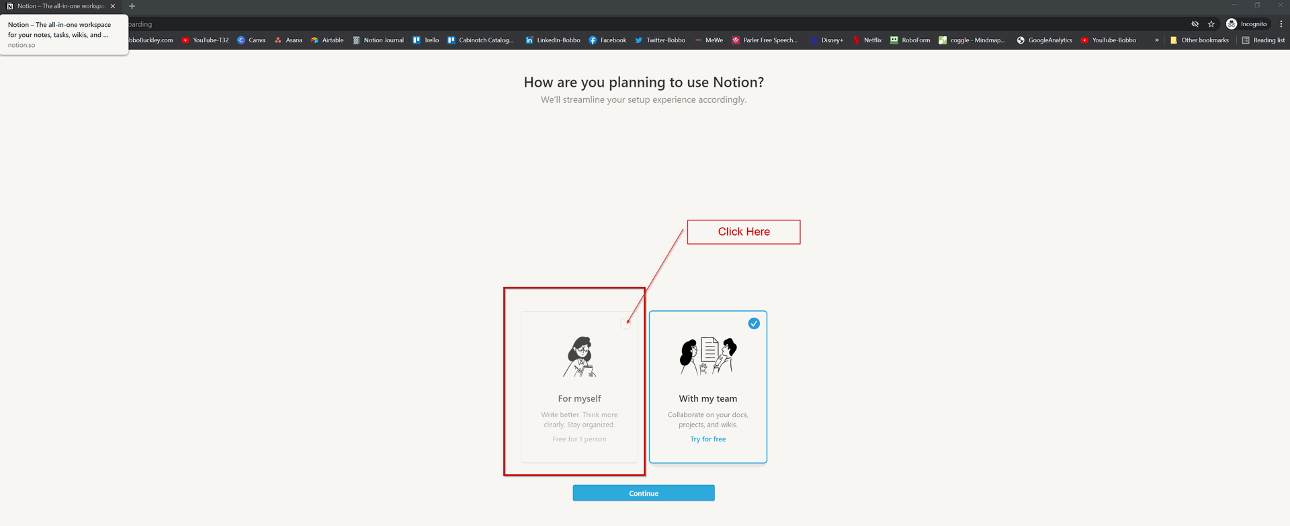 4. That will activate the For myself block, and change the button to Take me to Notion, which you will want to click.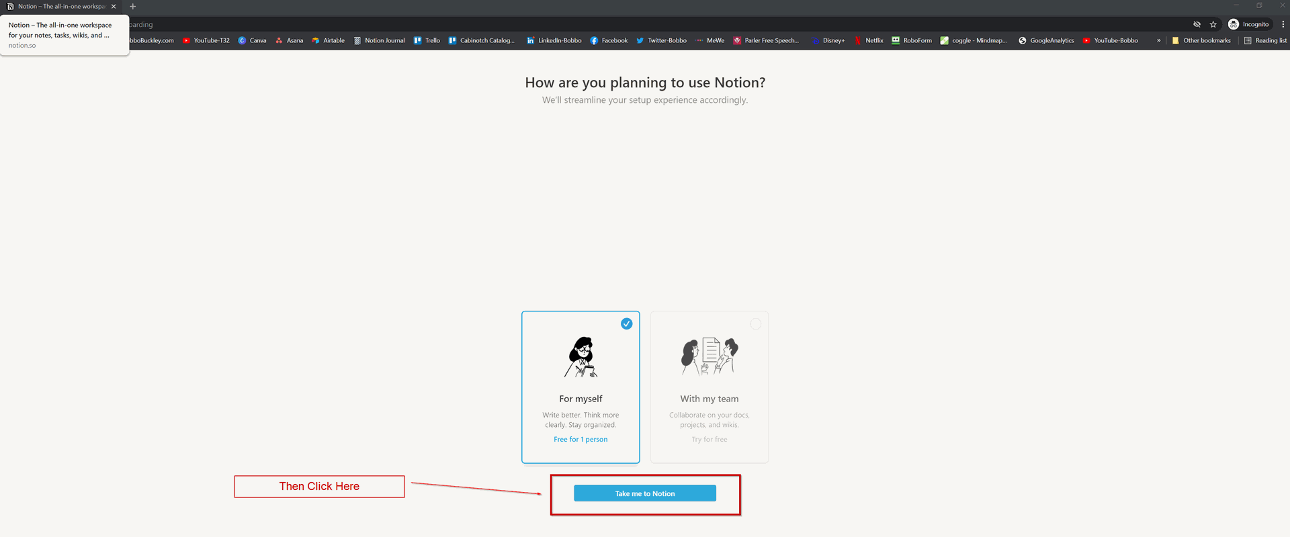 5. Now you are ready to Purchase the app (scroll to the bottom of this page and click on the Add to Cart button), which will give you access to the link to download the template, then you will be ready to Duplicate the Custom Cabinet Planner Notion Template. Clicking that link will bring you to this Read only view of MY copy of the Template, so you will want to click on the Duplicate link in the top right corner of the page (this process will take quite a while to do, so be patient). This will copy the template into your Notion Workspace.

6. Once that process is complete, you will see your new Notion Workspace with the World Domination Custom Cabinetry page inside your Workspace. This is now your copy of my template, I can't see your template, and you are not working in my template.

7. That's it for the Duplication process. You are ready to start working with your new WDCC template, which JOB #1 is, to change the template name.

Last but not least, if you have not already taken the Custom Cabinet Planner Course, you REALLY should do that NOW!!! Custom Cabinet Planner Notion Template Course

Your Dynamic Snippet will be displayed here... This message is displayed because youy did not provide both a filter and a template to use.